Book Club – with Westwood Unitarian
When:
27 November 2019 @ 7:00 PM – 8:30 PM
2019-11-27T19:00:00-07:00
2019-11-27T20:30:00-07:00
The FreeThinker Book club meets in the basement of the Westwood Unitarian Church at 7:00 PM on the last Wednesday of the month from Oct-April. The format varies but typically begins with a round table check-in and first reactions to the book. This is followed by a free ranging discussion, triggered by questions from other members.
All are welcome – atheists, humanists, agnostics, and theists and of course 'free thinkers!!
The Little Prince by Antoine de Saint-Exupéry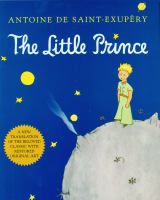 An aviator whose plane is forced down in the Sahara Desert encounters a little prince from a small planet who relates his adventures in seeking the secret of what is important in life.  The Little Prince first published in April 1943, is a novella, the most famous work of French aristocrat, writer, poet, and pioneering aviator  Antoine de Saint-Exupéry. The novella has been voted the best book of the 20th century in France. Translated into 300 languages and dialects,selling  nearly two million copies annually, and with year-to-date sales of over 140 million copies worldwide,it has become one of the best-selling and most translated books ever published
All invited, 7:00 PM April 24th in the Church basement!